FMC650 – NEW PROFESSIONAL VEHICLE GPS TRACKER
#teltonikatelematics, #corporatenews, #products
January 26, 2023
Teltonika Telematics introduces new FMC650 model, PROFESSIONAL category vehicle GPS tracker with 4G LTE Cat 1 network coverage. It is available for orders starting from 26 January 2023.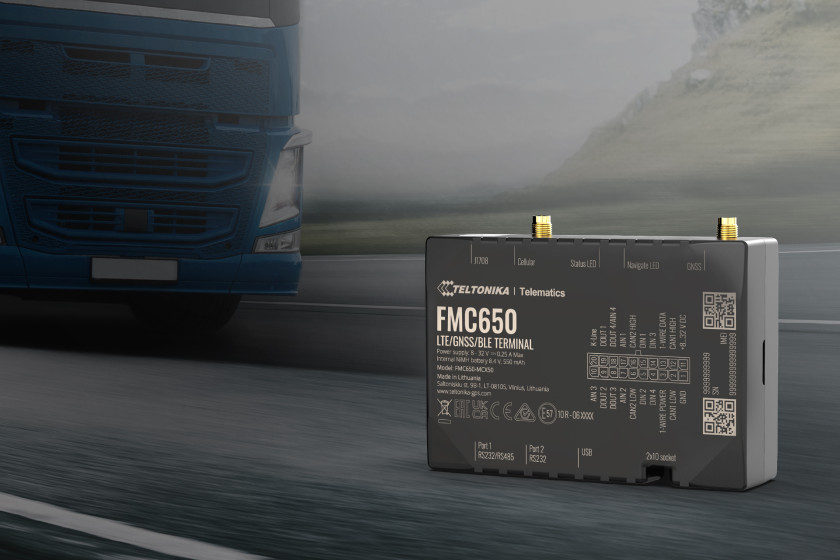 This GPS device is designed to meet the highest requirements in vehicle telematics when many types of external equipment and accessories have to be connected simultaneously. Please be advised that the newly launched FMC650 also supports the features and communication standards supported by FMC640 tracking device.
NEW DEDICATED GNSS MODULE
FMC650 uses a separate module to gather GNSS data and has dual-channel, L1 + L5 support. This improves the device's track quality, making it more accurate when compared to other trackers. As seen in the image, the track quality of FMC650 is closer to RTK GNSS equipment. Our professional tracker can open new horizons for current and upcoming use cases.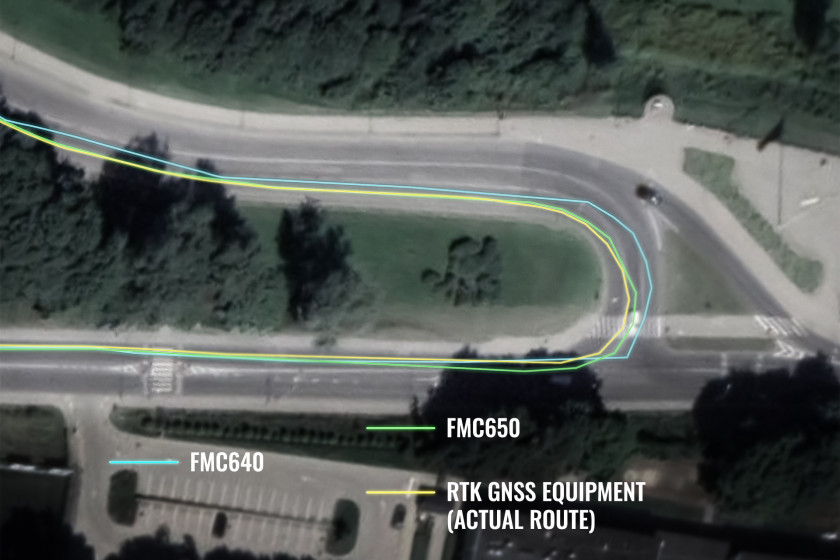 LATEST CONNECTIVITY STANDARDS
FMC650 has a new 4G Cat 1 connectivity modem with fallback to 2G, supporting more LTE frequency bands and, thus, providing even better connectivity in the EMEA, APAC, and LATAM regions. Additionally, the new Bluetooth module comes with better specifications. It supports Bluetooth version 5.0, which provides a stronger signal connection and a longer operational range.
UPGRADED HARDWARE
The new processor unit increases the processing power of FMC650. If you have a solution that is currently relying too much on the server computing power and network resources – reach out to us as our tracker can help you by handling this resource load better. Moreover, all new base firmware solutions and functionalities have been developed on FMx650 series devices. Going further, the new model has 16 MB of internal Flash memory, allowing it to store up to 8 times more data records than the current PROFESSIONAL category line without using a MicroSD card.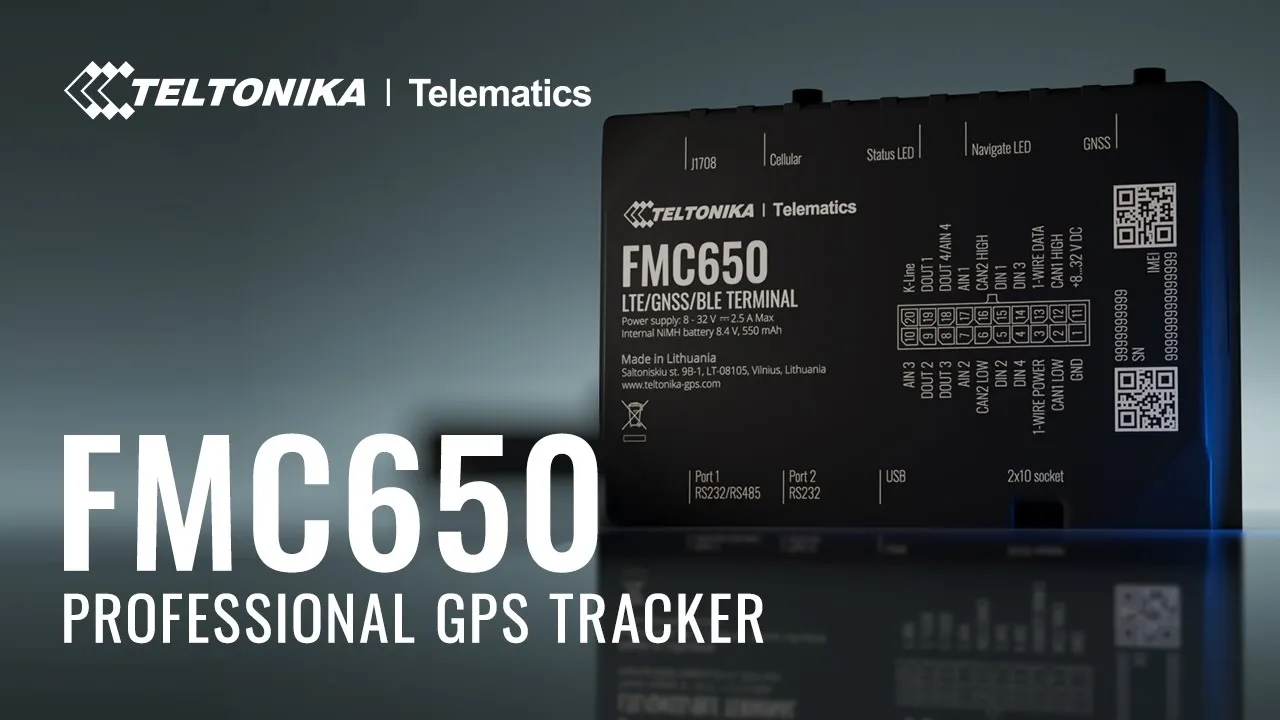 NEW PRACTICAL FEATURES
Here are even more Easy Key to IoT features. FMC650 vehicle tracker can be powered via USB for easier device configuration. That being so, there is no need to connect it to a power source in order to update device parameters. Simply connect it to a USB port to change the required settings on the go.
Yet more, switchable CAN terminators allow the device to be used in a CAN bus network with multiple nodes and remotely change the device's CAN resistance. It is compatible with overvoltage protection Pulse 5a and 5b standards. This opens the way to more stringent tenders and projects in the automotive industry, where load dump compatibility compliance is among the key requirements.
PROFESSIONAL USE CASES
FMC650 device is an ideal choice for professional applications as well as the most demanding use cases and driving scenarios, such as international and domestic logistics utilising digital tachographs with Teltonika WEB Tacho solution, refrigerated and heavy-duty transport, agriculture, construction and mining, utility, security and emergency services, and others.
LIKE THIS STORY?
Share it with friends!
GOT A QUESTION?
We're here to help!