THE LATEST PRODUCT CATALOG FROM TELTONIKA TELEMATICS
#teltonikatelematics, #corporatenews, #products, #catalog
October 10, 2023
The September 2023 edition of the Telematics Product Catalog is something to behold. We are proud to introduce our new Fleet Telematics platform, which sets a higher standard for GPS trackers in the industry. Powered by the latest main chipset, it delivers exceptional performance to each new tracking device, offering remarkable capabilities and immense value to our customers worldwide.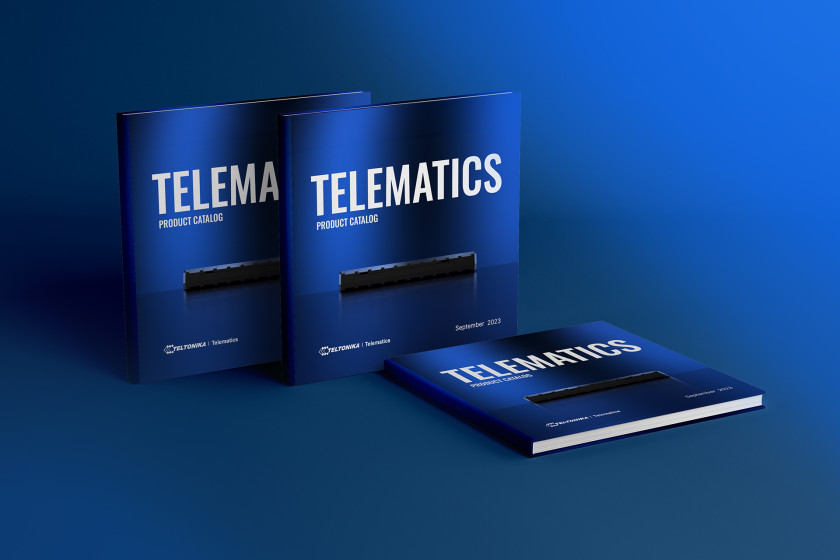 EXPLORE NEW BUSINESS OPPORTUNITIES
Even more, we introduce the first three vehicle GPS trackers, the FTC921, FTC961, and FTC881 models, based on the Fleet Telematics platform. These tracking devices fall into the Basic and Fast & Easy product categories. Experience a range of enhanced features, revamped casing design and explore new business opportunities!
Also, we would like to bring to your attention the recently launched GPS models in the Fast & Easy, Professional, Asset & Workforce, and Video Telematics categories. We are confident that you will find them advantageous for your upcoming IoT project. Rest assured, with Teltonika Telematics, you are not just adopting the latest technology, you are embracing a business partnership based on leading-edge products, solutions, and top-rated customer support.
Experience the new possibilities and immense value tailored for our customers around the globe, as Teltonika Telematics commitment to setting unmatched standards in telematics shines through on every page of it. Let's drive into the future together. That said, download our stylishly designed catalog now and embark on a journey where every road leads to innovation and best-in-class performance.
LIKE THIS STORY?
Share it with friends!
GOT A QUESTION?
We're here to help!