ECAN02 - NEW EDITION FOR CONTACTLESS READING OF CAN DATA
#teltonikatelematics, #corporatenews, #product
April 11, 2023
Since the launch of our ECAN01 adapter a few years ago, we have seen the industry become even more advanced and demanding. That is why we are proud to announce the release of our new Teltonika ECAN02, a contactless CAN line data reading adapter that is sure to meet the needs of our business partners and customers and keep pace with global market trends.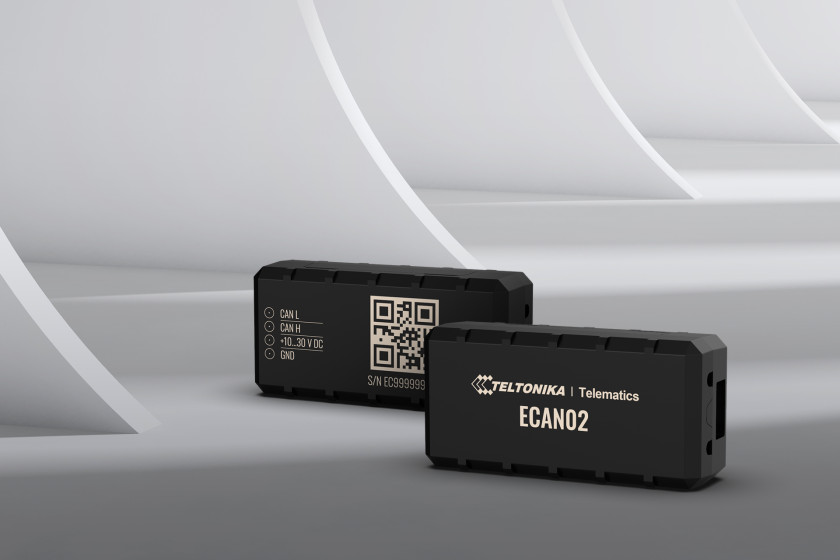 It is a compact and innovative accessory that provides a complete solution - a quick and easy installation that connects to the CAN bus network to access data without cutting or damaging the wires and then forwards the signals to the Teltonika GPS tracker.
But what really sets the ECAN02 apart is its ability to provide a complete solution for CAN line data reading needs for any type of fleet. Its sophisticated engineering enables easy access to data and improved connectivity, ensuring that our customers remain competitive, expand their business horizons, and stay ahead of the curve.
EXCEPTIONAL BENEFITS
With the new ECAN02, the CAN data reading has been significantly improved, and we can now offer our business partners and customers the possibility of collecting all possible data from connected CAN lines. In addition, this new version includes an LED indicator to display whether the CAN lines are being read and whether the entire installation is set up correctly. We have also improved the design of the casing - a stronger, more robust construction and better cable fixing feature contribute to the longevity of the equipment and increased project profitability.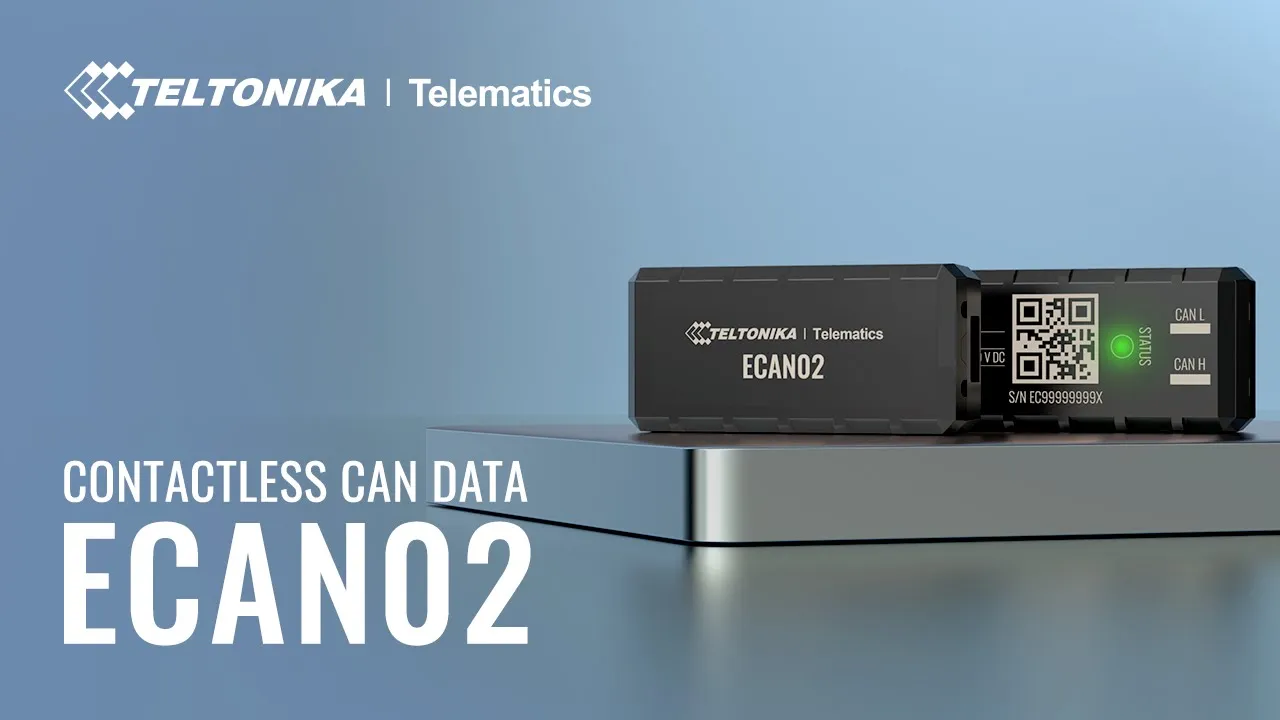 Contactless CAN bus adapters from Teltonika are becoming increasingly popular with telematics service providers, as they offer numerous advantages over traditional wired connections. Here are some of the key advantages of the new ECAN02:
Non-intrusive and warranty friendly - non-contact CAN bus adapter is 100% non-intrusive and requires no physical wire-to-wire connections, soldering, wire cutting or crimping. This means there is no risk of damaging the wiring harness or voiding the vehicle warranty.
Safe and reliable reading - the ECAN02 provides a safe and reliable way to read data from the CAN line with 99.9% accuracy without interfering with the vehicle's electrical system. This is particularly important, as it is essential for making informed vehicle performance and safety decisions.
Quick installation - the new model is easy to install and requires minimal setup time, making it ideal for companies who require deploying their equipment quickly and efficiently. The adapter supports LV-CAN200, ALL-CAN300, FMB630, FMX640, FMC650, FMB641, FMB140, FMB240, and FMx150 series vehicle GPS trackers.
With these benefits in mind, the new contactless CAN bus adapter Teltonika ECAN02 is a smart choice for telematics service providers looking to collect accurate and reliable data from vehicles. Please contact your Sales Manager or the nearest Teltonika office for further information and assistance.
LIKE THIS STORY?
Share it with friends!
GOT A QUESTION?
We're here to help!