EYE SENSOR AWARDED PRODUCT OF THE YEAR 2022
#teltonikatelematics, #corporatenews, #product
December 15, 2022
Teltonika Telematics EYE Sensor device won gold medal in the traditional competition "Lithuanian Product of the Year 2022" organised by the Lithuanian Confederation of Industrialists, which unites the largest Lithuanian business enterprises and the country's main manufacturing sectors.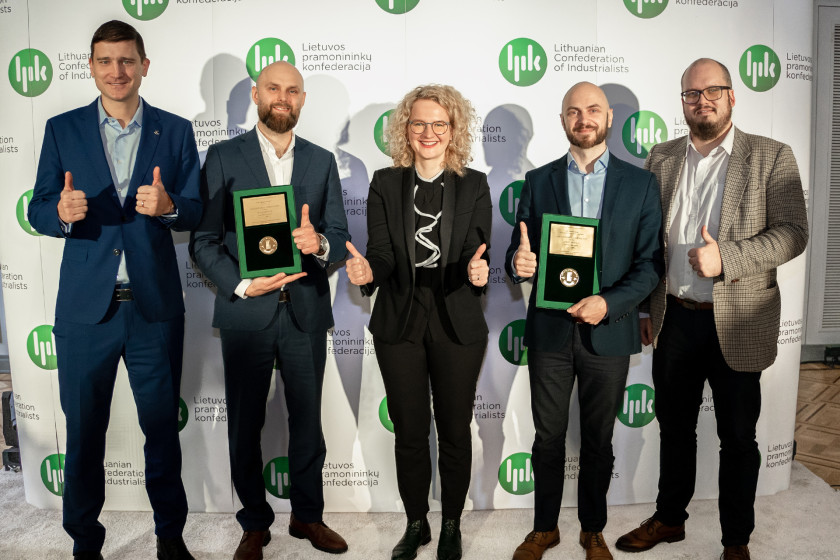 The gold medal-winning EYE Sensor is a smart Bluetooth® LE connectivity-based device with wide application possibilities. Since its release just a year ago, the innovative product has already gained recognition among our clients around the globe. The award comes as yet another proof of the high quality and relevance to the market offered by EYE Sensor.
"It is a great honour for our product to be recognised as the Lithuanian Product of the Year, which is considered by the country's business community as one of the top awards. It is the merit of the entire Teltonika Telematics team – from programmers to salespeople, we are all responsible for the success of our products," says Antanas Šegžda, CEO of Teltonika Telematics.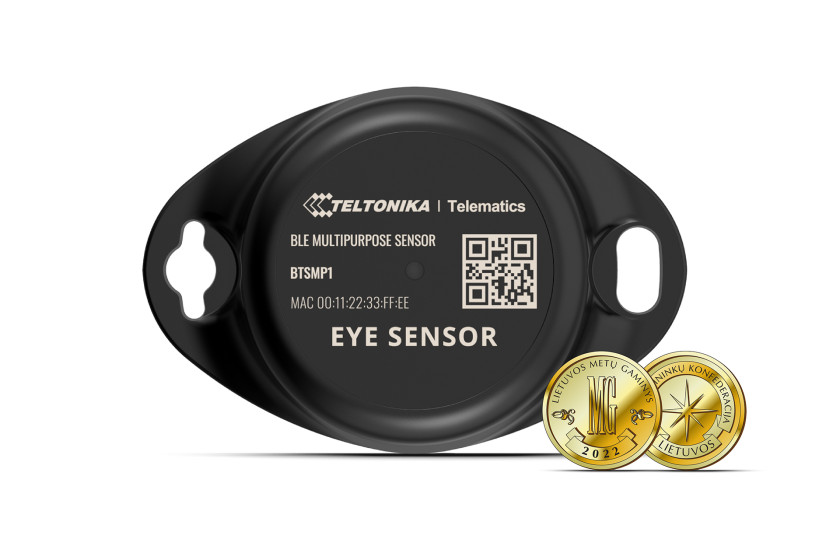 EYE Sensor not only monitors the presence status of an object, but also such parameters as temperature, humidity, movement and magnet detection. With its robust casing and long battery life, it is used in a wide array of industries and applications including logistics, construction, agriculture, motorsports, car rental business, etc.
This year, Teltonika company group won two gold medals in total – one more award going to the electric car charger TeltoCharge. The easy-to-use and reliable EV charging station offers an extensive variety of configuration options to enable more efficient and sustainable driving.
The Lithuanian Product of the Year is the annual nomination organised by the Lithuanian Confederation of Industrialists for more than 25 years. Its main objective is to increase the competitiveness of high-quality Lithuanian products, to present and promote the country's industrial products, goods and services to local and international consumers.
LIKE THIS STORY?
Share it with friends!
GOT A QUESTION?
We're here to help!