NEW FMB930 – SMART TRACKER FOR ELECTRIC VEHICLES & TWO-WHEELERS
#teltonikatelematics, #corporatenews, #product
May 2, 2023
We are delighted to announce the launch of the FMB930 model, a new small and smart GPS tracker for electric two-wheelers and similar vehicles. It is an awaited Teltonika Telematics device with a power supply range from 10 V to 90 V for seamless use on e-motorcycles, e-mopeds, e-rickshaws, e-trikes, etc.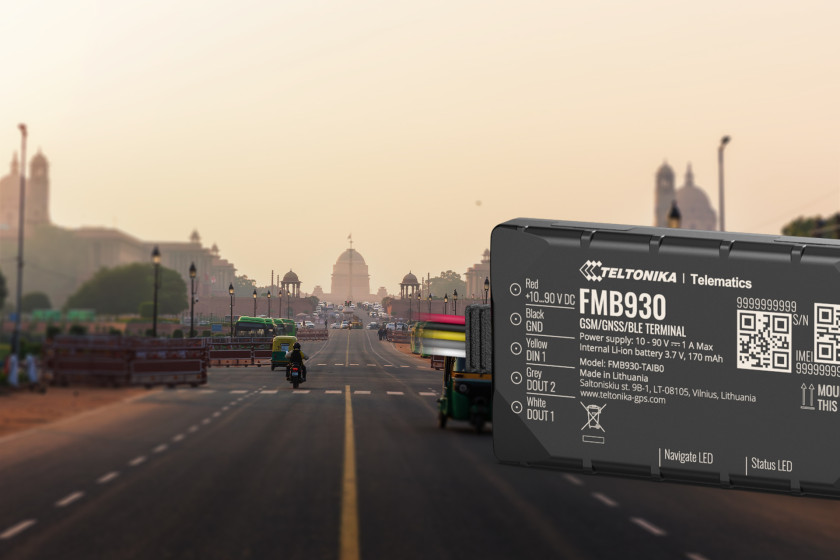 GROWING MARKET AND BUSINESS POTENTIAL
With electric two-wheelers gaining popularity as an eco-friendly alternative to petrol-powered vehicles, the demand for matching GPS trackers is increasing too. According to the International Energy Agency report, electric car sales powered through 2021 remaining strong in 2022 too. Many countries continue to invest in EV development, including the electric-two-wheeler, aka E2w, market.
At the same time, EV charging infrastructure is being developed, vehicles can run over longer distances, and more companies look forward to take advantage of it. In some countries, government regulations and additional taxes on internal combustion engine vehicles harm businesses, as well as the shortage of vehicle components and original equipment parts. As a result, electric two-wheelers, the efficient and sustainable option, are becoming the preferred choice of consumers and drivers around the world.
FMB930 – THE SET OF DISTINCTIVE FEATURES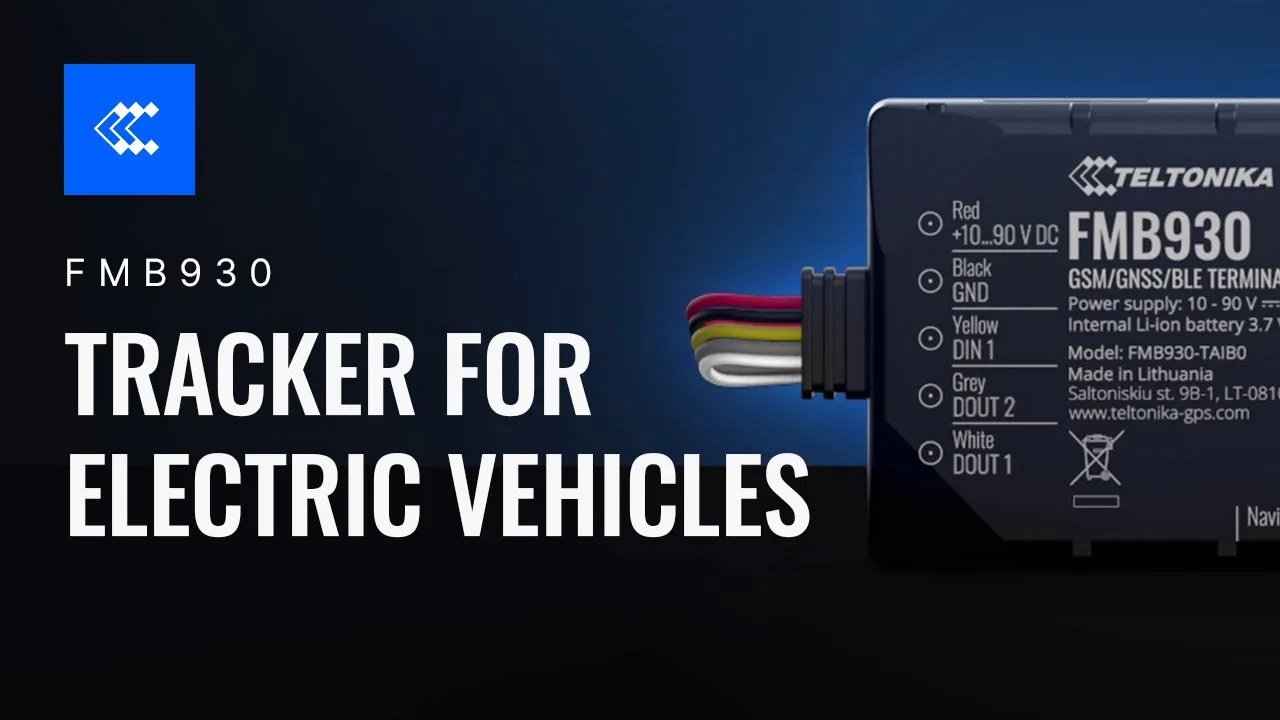 The new 2G connectivity vehicle GPS tracker is based on our best-selling and time-tested FMB920 model. That means, Teltonika legendary tracker now can be adapted to an electric vehicle with mostly applied 36 V, 48 V, 60 V, and 72 V power supply. Secondly, there is a unique sleep mode. To save the power consumption of the external battery, FMB930 can switch to 'Power Off Sleep Mode', which has a special function to reduce power consumption to less than 1 mA and use the internal battery only.
What is more, even with the 'Power Off Sleep Mode' enabled, FMB930 is smart enough to detect any changes in the ignition or accelerometer and send data or notify the fleet owner and/or driver of potential threats upon waking up. As the demand for electric vehicles increases, so does the number of potential thefts. This is a widespread challenge that almost every owner of a two-wheeler faces but we can help – the brand new FMB930 model is a perfect choice for preventing E2w theft, recovering a stolen vehicle and minimising potential losses for business owners and insurance companies.
ARE YOU READY TO EXPAND YOUR BUSINESS?
FMB930 inherits the acclaimed features of our best-seller FMB920, while having new functionalities to ensure smooth operation in a growing E2w market. With such a rich feature set, this tracking GPS device offers unquestionable value and a competitive edge for telematics service providers, integrators, fleet owners, drivers, and society. To find out more, please contact your Account Manager or visit the product page.
LIKE THIS STORY?
Share it with friends!