NEW IP67 WATERPROOF DEVICES FOR TRUSTED PROTECTION
#teltonikatelematics, #corporatenews, #product
January 19, 2022
With the start of 2022, we are glad to announce a major expansion of the IP67-certified GPS trackers offered by Teltonika Telematics. We are adding six more waterproof devices to the list, including FMB225, FMB230, FMB240, FMC225, FMC230 and FMM230.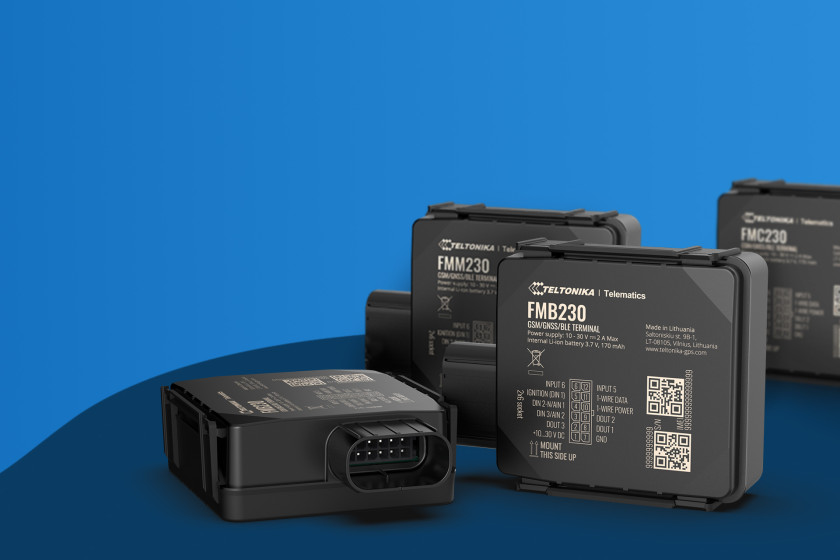 All the great features of the acclaimed FMx1 series devices are now available with IP67-certified casing, which provides total protection against dust and resistance to water in a depth of up to 1 meter for at least 30 minutes. IP67 casing with a two-phase closing ensures both reliable protection and ease of use at the same time as no additional tools are needed for installation.
Since all our new devices – FMB225, FMB230, FMB240, FMC225, FMC230, and FMM230 – are dust tight and protected against the effects of temporary immersion in water, each of them can be mounted inside and outside of a vehicle without worries that high pressured water, mud or dusty environment will impact their operation or performance quality. This is particularly relevant for industries where harsh conditions exist, such as agriculture, construction and mining, and more.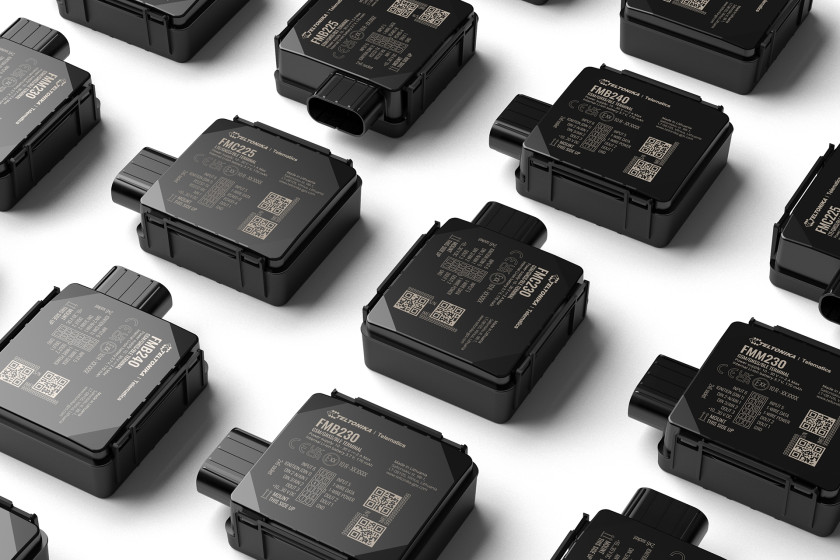 We also took into account the requests for different types of cables. As a result, not only standard but also U-type cable is now available, which means that our GPS trackers can be mounted directly on a vehicle battery under the hood. This accessory guarantees an easy and fast installation of all new IP67-certified tracking devices.
The features and communication standards supported by FMx1 series devices are also supported by FMB225, FMB230, FMB240, FMC225, FMC230, and FMM230. Every device is based on FMx1 series trackers with different connectivity options to suit your needs – 2G, 4G (LTE Cat 1) with a fallback to 2G (GSM) network and, of course, LTE M1 and NB IoT.
Based on your fleet management needs, you can choose a GPS tracker with RS232/RS485 interface, additional DIN and/or DOUT or integrated CAN data reading: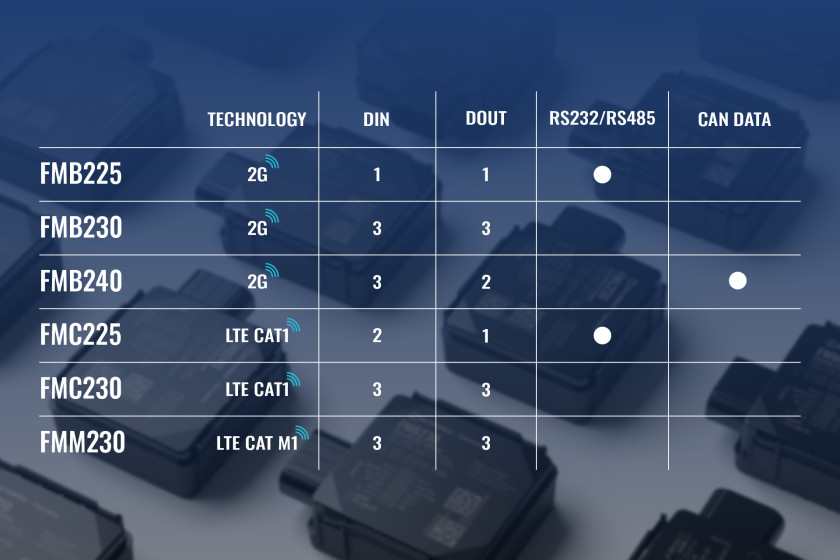 Our new devices are made to expand your possibilities – the water- and dust-resistant way! For more information and orders, please contact your Teltonika Telematics Sales Manager.
LIKE THIS STORY?
Share it with friends!
GOT A QUESTION?
We're here to help!