NEW TELTONIKA TELEMATICS VIDEO SOLUTION ADAS
#teltonikatelematics, #corporatenews, #product
May 24, 2021
We are happy to present you with the brand-new innovative Teltonika Telematics video solution – ADAS (short for Advanced Driver Assistance System), the advanced GPS tracker with the ADAS camera combo!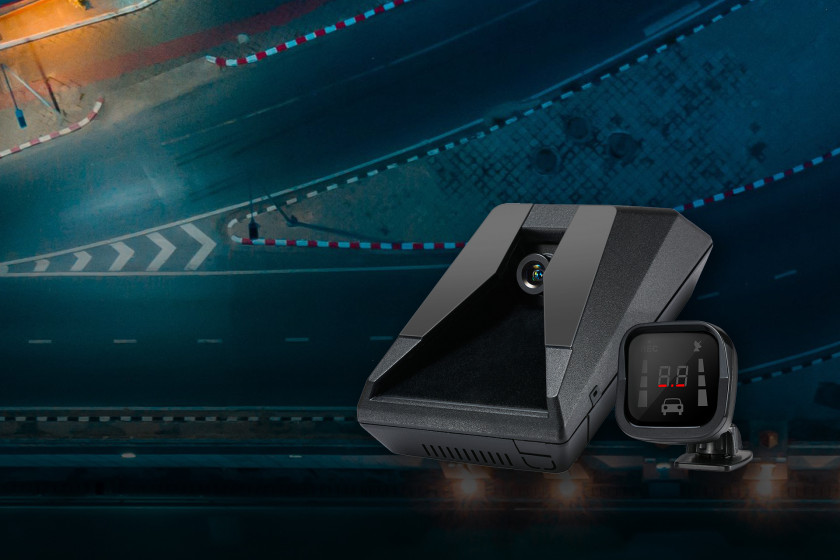 Safety features of ADAS solution are designed to avoid collisions and accidents by offering technologies that alert the driver for potential collisions and other mistakes on the road. The driver will get visual and sound alerts via a small monitor in front of the driver when events are detected.
These features may dramatically increase the effectiveness of ADAS to save lives. For example, the Insurance Institute for Highway Safety found that forward collision warning systems lower front-to-rear crashes by 27%.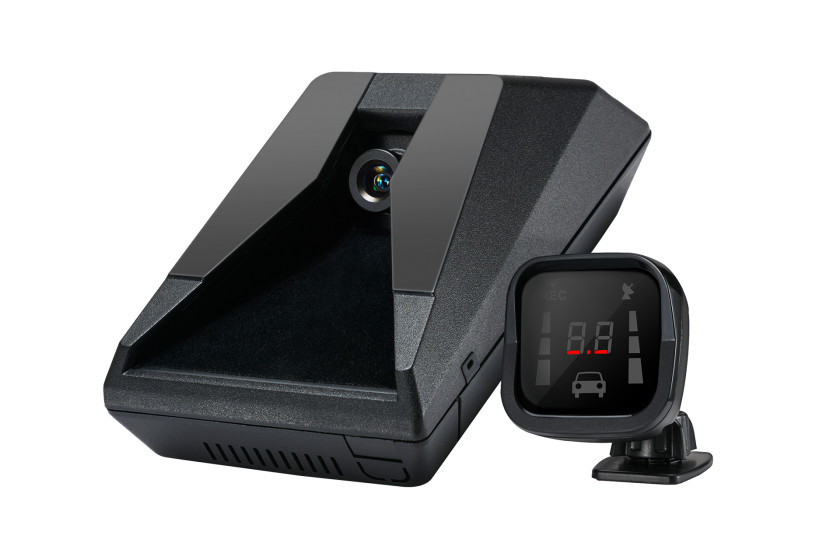 Forward collision warning, FCW – providing a warning to the driver in a critical situation where a collision is impending.
Lane departure warning, LDW – providing lane departure warning for safe driving. ADAS alerts the driver with sound and visual warnings and helps to regain direction if the vehicle departs the lanes.
Pedestrian collision warning, PCW – providing the driver with a warning in critical situations when there is a pedestrian present in front of the vehicle's pathway.
Front vehicle start alarm, FVSA – notifying the driver if the front vehicle starts to move forward from 0 speed (complete stopped status) and the vehicle is not moving within 2 seconds.
Forward proximity warning, FPW – notifying the driver when there is a vehicle existing in the detection range.
Speed limit recognition, SLR – recognising speed limit signs and providing warnings for over speeding. This functionality is available only in the ADAS PLUS version.

ADAS camera connects to FMC125 via RS-232 interface and it gives a major advantage to receive all ADAS camera detected events to the server and you will have detailed evidence of driver behaviour on the road. When driving a vehicle, the ADAS camera is constantly filming and storing video footage to a MicroSD card with a capacity of 16 GB and a recording time of up to 4 hours, also supports up to 64 GB with 15 hours of recording.
KEY FEATURES
Driver notification on events – the driver will get notifications (FCW, LDW, PCW, FVSA, FPW, SLR) via a small monitor in front of the driver when events will occur on the road.
Events transfer to the server – by receiving events data in the server, a fleet owner can analyse driver behaviour and avoid potential dangers on the roads.
Events video recording – when the vehicle ignition is on, the ADAS camera starts recording and stores up to 15 hours of video length.
It is already on sale – please contact your sales manager and be the first to try out the new ADAS solution!
Stay updated! Subscribe to our newsletter. Follow us on social media: LinkedIn, YouTube, Facebook, Twitter and Instagram.
LIKE THIS STORY?
Share it with friends!
GOT A QUESTION?
We're here to help!