EXPERIENCE THE NEXT BIG LEAP: TELTONIKA FLEET TELEMATICS PLATFORM
#teltonikatelematics, #corporatenews, #products
September 25, 2023
In a world where innovation drives success, Teltonika Telematics continues to push the boundaries. Today, we are excited and honoured to unveil our ground-breaking Fleet Telematics platform (aka FT platform), which sets new standards for GPS trackers in the telematics industry. As an evolution of our FMB platform, launched in 2015, the new one, powered by our latest main chipset, brings unparalleled performance to each FT platform device, new capabilities, and competitiveness for our customers and business partners.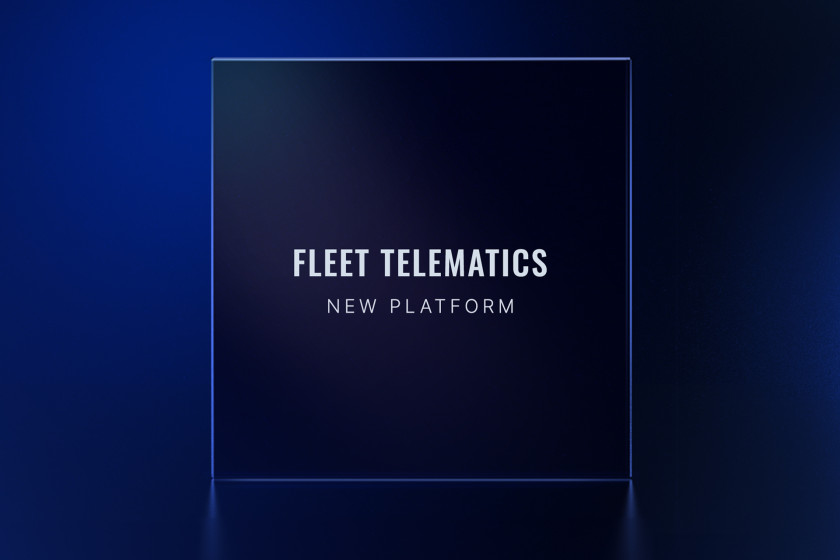 A platform - the embedded operating system - is the core element in the development of Teltonika GPS tracking devices. So, what really makes the new FT platform different then?
It's not just about the numbers; it's about the value we bring to our customers and business partners around the world. Designed with both current and potential clients in mind, the new platform offers great functional benefits that streamline operations, outstanding competitiveness, and emotional benefits that inspire trust and peace of mind.
REDEFINING FLEET MANAGEMENT – KEY FEATURES
Discover below the outstanding potential of Teltonika latest innovation, the FT platform, designed to redefine fleet management standards.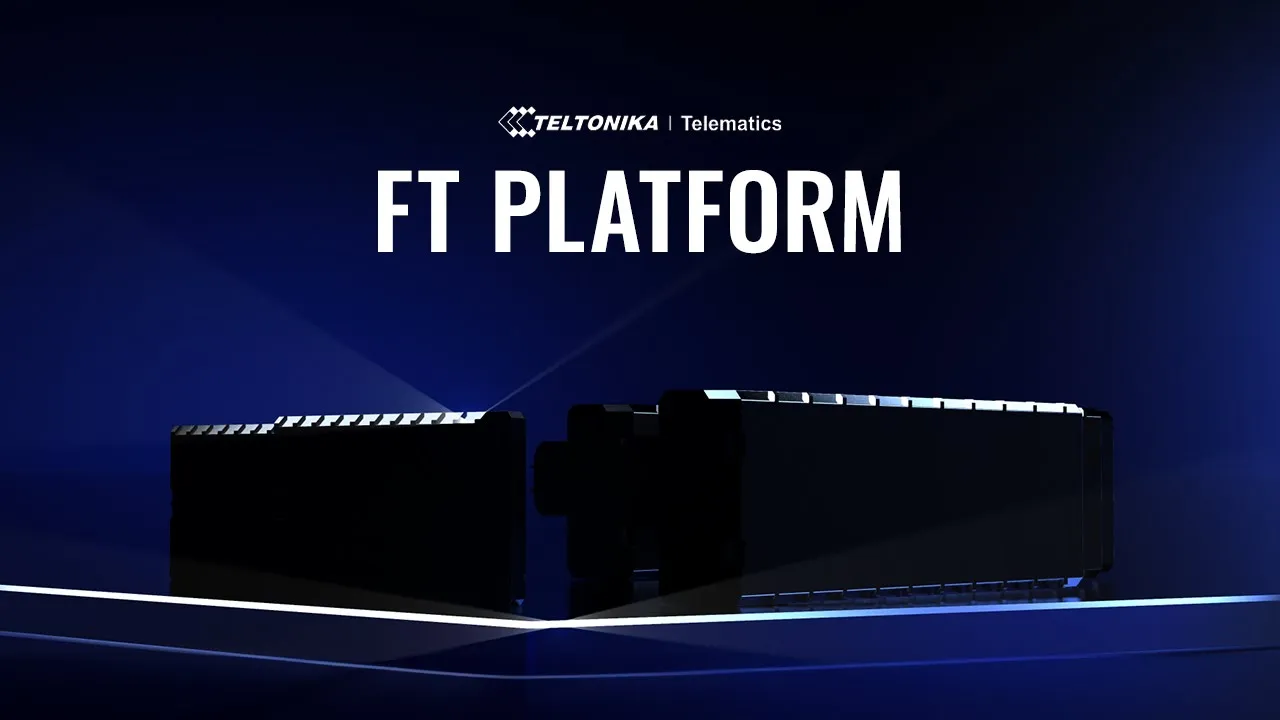 Highlights of the key features currently available:
Unmatched accuracy: Benefit from precise GNSS for improved tracking accuracy, so you are always in the know. The FT platform is based on a new GNSS receiver and can connect to up to 41 satellites.

Improved performance of well-known tracking features: Based on accurate tracking data, various parameters perform better, preventing data discrepancies, and errors.

Efficiency reimagined: Experience longer performance with slower drainage thanks to optimised power consumption.

Modern architecture: Faster chipset processor increases tracking device efficiency, while all-in-one component logic enables adaptability to technological upgrades.

Customisation at its best: The platform supports simplified custom development, enabling tailored solutions for unique business needs. Thanks to the modern multi-layer architecture, it drastically reduces the delivery time of custom development projects.

Ultimate durability:

With an IP69K-rated waterproof casing, customers can count on robust protection in even the harshest environments (available only on selected models).

Versatile power supply: The high-voltage power supply opens the door to expanded integration options (available only on selected models).

Instant set-up: The factory-connected battery ensures minimal downtime, while the Nano SIM guarantees rapid deployment (available only on selected models).

Full confidence: Rest assured that you are always in control of the advanced features and reliability of the FT platform.
Highlights of key features in development:
Enhanced connectivity: With Bluetooth® 5.2, our customers will be able to seamlessly connect to a wider range of external devices.

Never lose your way: The smart and innovative Dead Reckoning feature will ensure consistent navigation and tracking regardless of the terrain.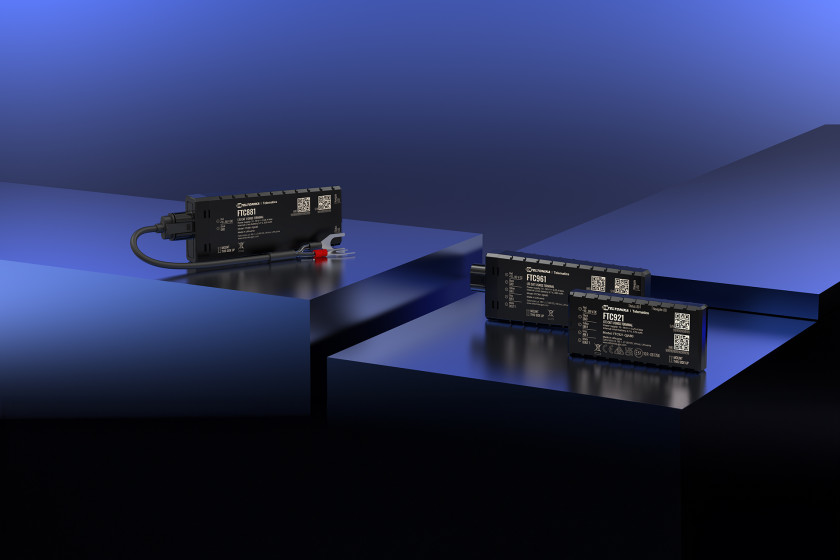 FIRST GPS TRACKERS ON THE FT PLATFORM
With great anticipation, Teltonika Telematics unveils its latest range of vehicle GPS trackers. At the forefront of our new releases are the BASIC and FAST & EASY product categories with the FTC921, FTC961, and FTC881 models leading the way. As we navigate our way into 2024, get ready for the next level of performance and innovation with the launch of the ADVANCED range.
Later, an ultra-compact e-mobility tracker designed specifically for modern e-scooters, e-mopeds, and e-forklifts will be added to the portfolio. And that's just the tip of the iceberg. Over time, we will introduce renewed CAN data, OBD-type devices, autonomous trackers, and the anticipated PROFESSIONAL range. Each of these upcoming innovative GPS trackers symbolises Teltonika Telematics commitment to technological sophistication and significant value to the IoT market.
Be advised that we will be releasing our new FT-based products in a phased approach, starting with the most essential and popular hardware and firmware functionality. We will then add additional features and scenarios with each update based on development progress, market demand, and feedback. This will allow you, our customers and business partners, to start using the available GPS trackers right away and benefit from the latest features as they become available.
DIVE INTO THE FUTURE
For businesses looking for a robust, innovative, and reliable solution, the FT Platform is the answer. Dive into the future of fleet management with Teltonika Telematics and let us be your business partner in achieving exceptional success in the IoT industry.
"Our journey has been one of blending innovation and experience to create not just a product, but a revolution. From the very beginning of the FT design, we recognised the critical need to meet our customers' requirements efficiently, reliably, and with agility." - says Antanas Stankevičius, Firmware Solutions Architect at Teltonika Telematics.
Harness the power of innovation with the FT platform from Teltonika. Whether you are an existing customer or a company looking for a transformative fleet management solution, the FT platform delivers unrivalled value, performance, and peace of mind. Contact your Sales Manager and join the future of fleet management!
LIKE THIS STORY?
Share it with friends!
GOT A QUESTION?
We're here to help!