FMP100 IS ALREADY IN STOCK!
#teltonikatelematics, #corporatenews, #product
January 21, 2021
We are happy to present you with the first Teltonika Telematics cigarette lighter tracker FMP100 - Plug & Play device with Bluetooth® support. Install it in just a few seconds and use it for both – business and private trips. Once the Business mode is on, routes and working hours will be tracked for the logbook. When the job is done, easily switch to the Private mode and no tracking records will be made.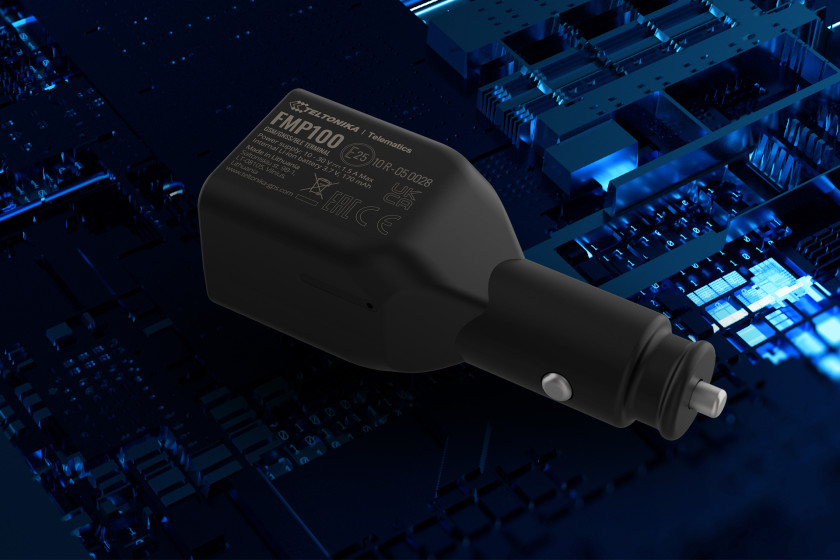 For your convenience, RGB LED shows the current status of a device. Additionally, FMP100 has an integrated configurable buzzer, which can be used to notify drivers in different scenarios, e.g., green driving, overspeeding detection, or excessive idling detection among others.
KEY FEATURES
Built-in button – allowing you to switch between Private/Business trip modes or generate an alarm event in case of emergency.
RGB LED / Buzzer – helping you to know the status of a device and events in real-time. Built-in features ensure easy customization of notifications.
USB charger – for external devices like smartphones or tablets. Charge them even with the cigarette lighter port being occupied. FMP100 is perfect for insurance telematics, courier delivery services, rental & leasing and other industries.
In stock already – contact your Teltonika Telematics sales manager and be among the first to order the brand-new device! More information is here.
LIKE THIS STORY?
Share it with friends!
GOT A QUESTION?
We're here to help!