FREE UPDATE FOR FMx001 TRACKERS – GET FULL OEM OBD DATA READING
#teltonikatelematics, #corporatenews, #product
May 25, 2022
For the first time, we bring to our customers and business partners a solution that allows reading full OEM OBD II data PIDs in Teltonika models FMB001, FMC001, and FMM001.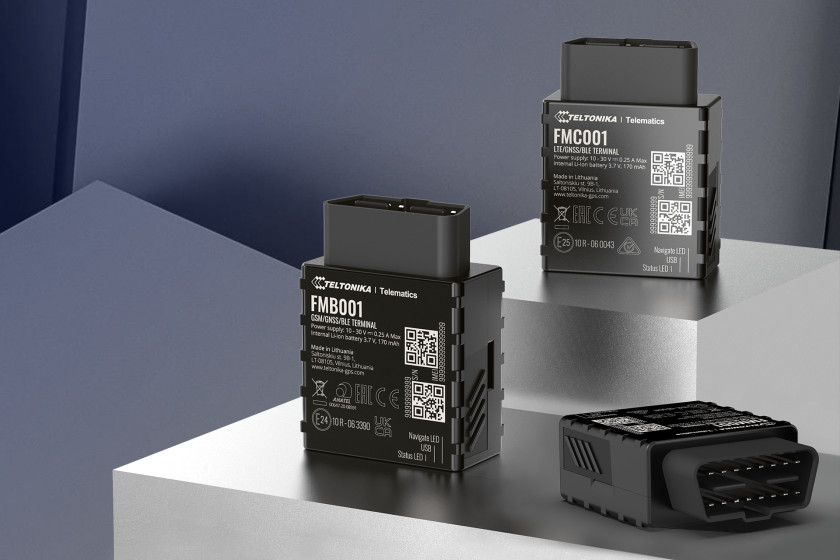 Real odometer and Real fuel level data in FMx001 series Teltonika vehicle GPS trackers mean higher accuracy than ever before, a wider range of applications and, of course, more business opportunities. Here to add, these plug & play devices come with a list of supported vehicles and data, so you will know for sure what parameters one can read from a specific vehicle model.
PRICING – NO CHANGE
Please note that this remarkable and highly desirable feature is available to our customers at no change in price. Along with these newly added benefits helping to gain a competitive edge, the price tag of all FMx001 series trackers remains the same!
NEW FIRMWARE VERSION
All already deployed FMx001 devices will have the full OEM OBD reading feature once upgraded to the latest firmware version 03.27.12.Rev.143. The noteworthy achievements include:
600 different vehicles have already been added to the supported OBD data list.
The number of supported electric vehicles has increased to 36.
Focus on the vehicle types common in MEA, LATAM, Asia, and Africa continents and regions.
Thanks to a handy set of features and the ability to read OEM OBD parameters and OBD II standard data together with Bluetooth® LE 4.X support, it is a perfect solution for car-sharing and leasing fleets, light commercial vehicles, insurance telematics, driver logbook and so forth. Even more, these models support wireless ID beacons and sensors, and the GPS device firmware updates, debugging and configuration changes can be made remotely using the FOTA WEB tool - a powerful software solution from Teltonika Telematics helping to manage vehicle trackers with outstanding efficiency.
To summarise, the only difference between the ultra-small FMx003 and FMx001 series devices now – FMx001 trackers will not support vehicles of the PSA group, but pricing and overall value speak for themselves!
LIKE THIS STORY?
Share it with friends!
GOT A QUESTION?
We're here to help!