NEW WEBSITE – FOR YOUR ULTIMATE CONVENIENCE
#teltonikatelematics, #corporatenews
February 1, 2023
Welcome to the new Teltonika Telematics website – we redesigned it with our current and potential customers in mind to make browsing highly convenient and access to the needed information as fast as possible. Besides the refreshing visual transformation, we also updated the content, optimised handy functionalities, and improved the overall user experience.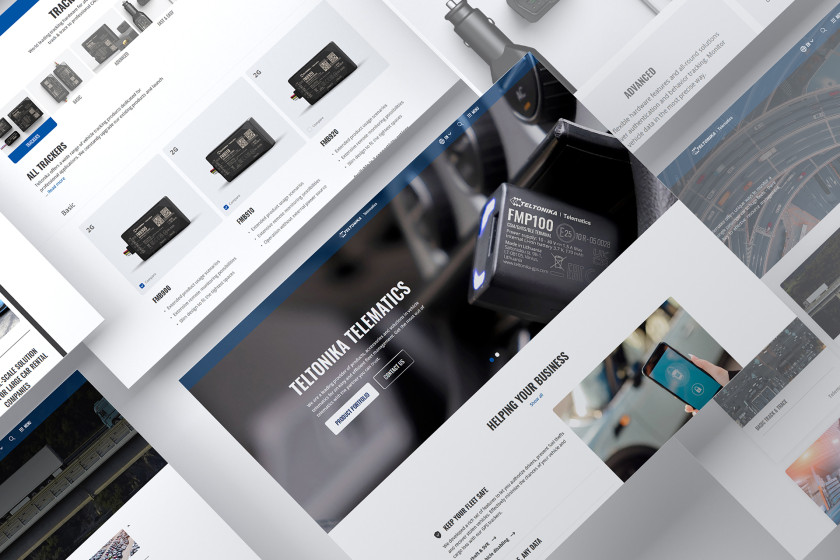 The new design is light, user-friendly and pleasing to the eye, so you could browse our website quickly and easily. As the navigation has become more streamlined and intuitive, you will find what you need in less steps and shorter time than before.
From now on, products are arranged in categories that represent more precisely the purpose of our devices – Fast & Easy, Basic, Advanced, CAN & OBD Data, Professional, Video Telematics, EYE Sensors, Assets & Workforce, and E-mobility. Each of the categories includes a set of devices designed to meet your business needs in the most efficient way, ranging from an effortless installation to the most demanding and innovative usage scenarios.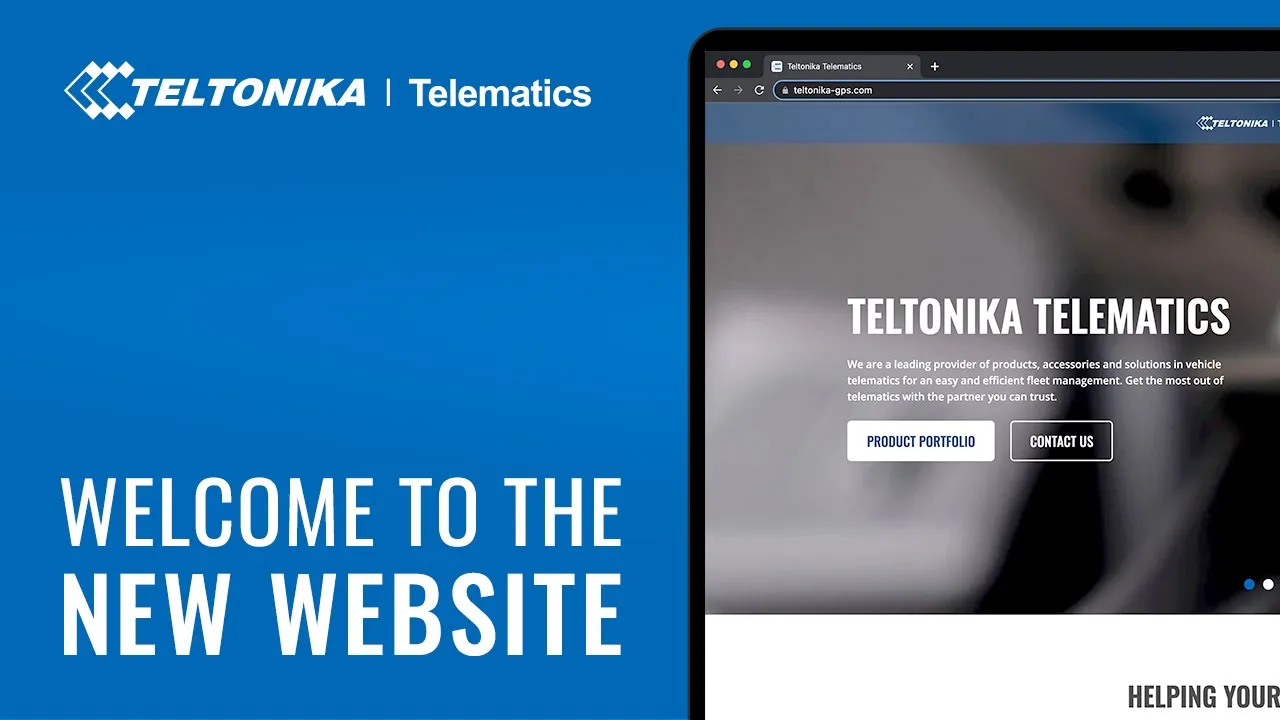 At the same time, we redesigned the plentiful use cases of our products, helping you open more business opportunities. To assist you even further, we updated the device comparing tool that lays product features out in a clear and easy to follow way. As before, it also offers a possibility to list the product differences only. This is particularly useful knowing that we constantly introduce new additions to the already extensive product range – enabling you to select the option that suits your needs best.
As always, our website contains such useful information as the most recent news, webinars, links to download the latest editions of our Product Catalog and Telematics Journal, and much more. To make sure you do not miss anything important, please subscribe to our newsletter.
The new website is ready for you to explore – discover the best of telematics!
LIKE THIS STORY?
Share it with friends!
GOT A QUESTION?
We're here to help!