TELTONIKA DASHCAM – FRONT VIEW RECORDING SOLUTION
#teltonikatelematics, #corporatenews, #product
June 27, 2023
Teltonika Telematics presents the latest addition to its video telematics portfolio, the Teltonika DashCam, a solution designed to capture front view events. This advanced product seamlessly integrates the superior features of its digital camera with the benefits of the FMx125 and FMx225 series vehicle GPS trackers. The new device will be available to order from today, 27 June 2023.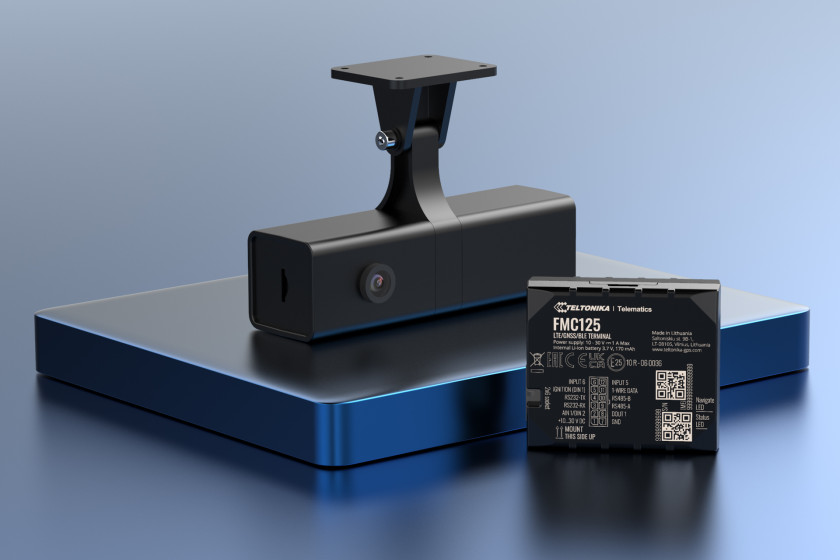 ESSENTIAL FUNCTIONALITY - MANY USE CASES
Teltonika DashCam is ideal for monitoring driver behaviour, increasing cargo security and reducing insurance costs. This sophisticated device connects to the FMx125 and FMx225 series vehicle trackers via an RS232 interface, providing powerful functionality and enhanced video capabilities. This makes Teltonika DashCam solution ideal for a wide range of industries.
We highly recommend Teltonika DashCam for security and insurance companies, taxi and ride-hailing services, delivery companies, car-sharing companies, and public transport companies. By using this innovative device, you can ensure the safety of your drivers, protect your assets and make significant savings on insurance costs.
In addition, we would like to highlight that the new camera solution offered by Teltonika Telematics, which captures the front view, addresses the need for driver safety and monitoring while ensuring compliance with GDPR regulations (the law is applicable throughout the EU) or other personal data privacy guidelines. Teltonika DashCam solution ensures appropriate compliance with personal data privacy policies by capturing only the front view, i.e., only the road.
DATA WHEN YOU NEED THEM
Teltonika DashCam records video in 720p resolution and uses the compression standard High Efficiency Video Coding (HEVC), also known as H.265, to improve video quality significantly while keeping file sizes compact for efficient transfer speeds.
The process of sending video recordings can be initiated automatically or on request. It is triggered when a car crash is detected or the panic button is pressed. In such cases, video from the front camera capturing 5 seconds before and after the event is sent to the server. This ensures that the fleet owner has access to 10 seconds of video footage for a thorough evaluation of the incident.
In addition, if required, video footage can be specifically requested by sending an SMS/GPRS command based on various events, such as overspeeding, harsh acceleration, braking or cornering, towing, signal jamming and more. The request can also include a specific time of recording, indicated by a timestamp. The system allows up to 30 seconds of recording to be sent to the server.
While the vehicle is in motion, the camera records continuously and stores the video on a 64 GB MicroSD card. Up to 36 hours of video can be safely stored with this capacity.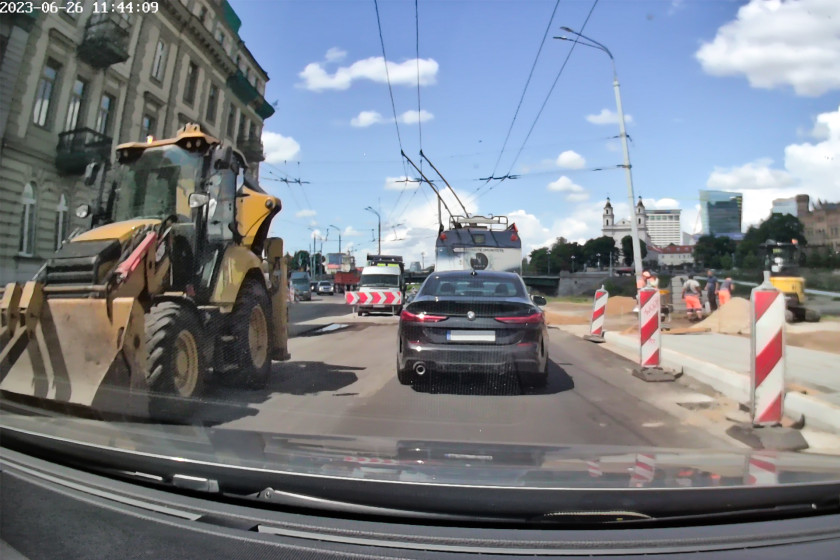 TELTONIKA DASHCAM PLUS FMX125/FMX225 – THE PERFECT COMBO
This new solution offers a wealth of information and possibilities, as tracking devices offer robust tracking capabilities, allowing fleet owners to gather valuable data and insights for their business operations. Starting with location monitoring, the Teltonika DashCam provides businesses with increased efficiency. Regardless of the size of the fleet, companies can benefit from resource management, cost optimisation, increased safety and streamlined maintenance.
We use Bluetooth Low Energy (BLE) technology to extend the functionality of our tracking devices. BLE sensors enable monitoring of parameters such as temperature, humidity and movement, while BLE beacons facilitate driver or passenger authentication, trailer tracking, and immobilisation.
By incorporating Dual SIM functionality, our solution significantly reduces roaming costs. When crossing borders, relying on a single operator's coverage can prove insufficient. However, Teltonika solution mitigates this challenge by incorporating an additional SIM card in the GPS tracker, ensuring seamless connectivity across multiple regions.
In a nutshell, our solution offers a comprehensive blend of FMx125/FMx225 series tracking devices and the dedicated Teltonika DashCam. With its advanced technical capabilities, extensive functionalities, and cost-saving features, it provides unparalleled benefits to businesses to optimise operations, ensure safety, and gain greater control over their assets.
LIKE THIS STORY?
Share it with friends!
GOT A QUESTION?
We're here to help!