TELEMATICS JOURNAL VOL. 3 IS OUT NOW!
#teltonikatelematics, #corporatenews, #telematicsnews
December 19, 2022
The year is coming to an end, and we are pleased to present Telematics Journal Vol. 3, where you will find valuable insights, useful information, facts in the form of eye-catching infographics, and interesting data related to the field of vehicle telematics and Teltonika.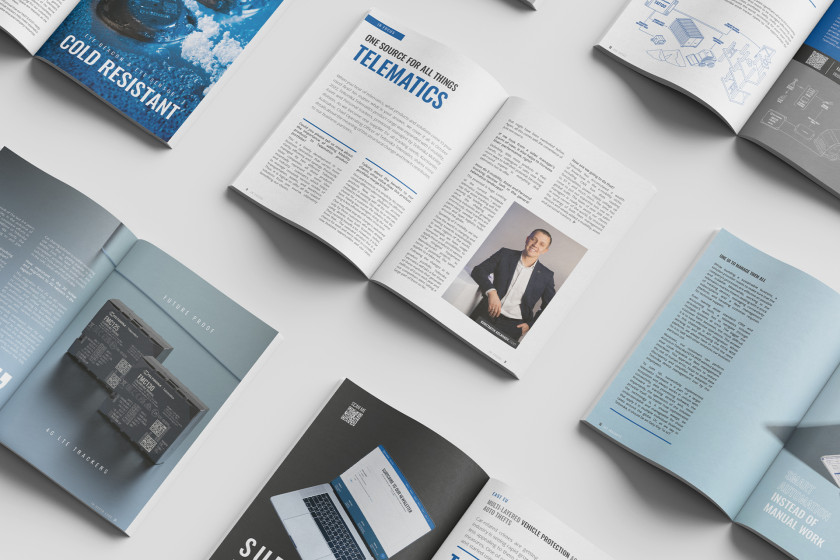 Based on the feedback we have received, we are delighted to admit that it is becoming a well-established and welcome publication among our global audience. Thank you for that! As in the past, our team is committed to meeting your expectations and desire to learn new things about IoT, maximising the business value for your company.
In the third edition, you will find the featured interview with Chief Operating Officer Konstantin Kolmakov about the expanded product line and new business opportunities; an overview of the recently added  3 categories in Teltonika Telematics product portfolio; IoT Insights about the importance of software solutions; interview with Hassan Shahzad, Sales Director of Teltonika Middle East office, and his insights into telematics trends and achievements in the United Arab Emirates and Middle East region; the captivating news about the official opening of the Teltonika Technology Centre in Lithuania; latest use cases in construction and logistics; peculiar stats you did not know about Teltonika; photo moments with Vaidotas Žala, Teltonika Racing team driver, and more.
Of course, we could not do it without you, our readers and customers, without your ideas and willingness to move forward. We are committed to helping you keep up with the ever-changing business environment and challenges. Click the button below to download your PDF copy now, sit back and enjoy the read!
GOSTOU DESTA HISTÓRIA?
Compartilhe com seus amigos!
TEM UMA QUESTÃO?
Nós estamos aqui para ajudar!