FMB003, FMB020 CERTIFIED BY ANATEL
#teltonikatelematics, #corporatenews, #certification
December 22, 2022
Great news for our clients in Brazil! We are glad to share that Teltonika Telematics OBD trackers FMB003 and FMB020 were successfully certified by ANATEL, the National Telecommunications Agency of Brazil.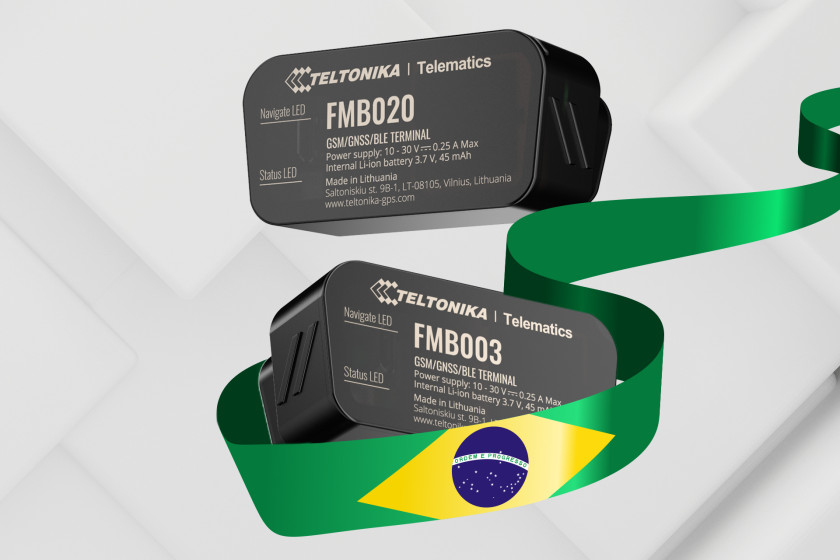 FMB003 is an ultra-small plug & play OBD device. Its main feature is the possibility to read OEM parameters, giving the chance to receive Real Odometer and Real Fuel Level data and much more. On top of that, our device comes with the supported vehicles and data list, so no need to guess – know exactly what data you can get from a specific vehicle. At the same time, FMB003 reads standard OBD data for your convenience as well.
FMB020 is an ultra-small OBD plug & play device with GNSS, GSM and Bluetooth® connectivity. It is a perfect tracker for a wide range of use cases – including fleet management of light commercial vehicles, driver log-book, insurance telematics (UBI), car rental & leasing, and more. The device supports various Bluetooth® Low energy sensors, beacons, hands-free headsets, firmware, and configuration updates via Bluetooth®.
Both models come as the latest addition to the wide selection of Teltonika Telematics tracking devices already available with ANATEL certificates.
ANATEL is the certification of radio equipment specifying that products are compliant with Brazil's national telecommunication rules and regulations. It signifies that devices are safe to use by conforming to all related current requirements and enduring specific testing.
For further questions or to order sample devices, please contact your Sales Manager directly or Teltonika office in São Paulo, Brazil.
LIKE THIS STORY?
Share it with friends!
GOT A QUESTION?
We're here to help!