FMM003 TRACKER CERTIFIED BY TELEC AND JATE
#teltonikatelematics, #corporatenews, #certification
March 2, 2023
Great news for our clients in Japan! We are pleased to announce that Teltonika Telematics OBD tracker FMM003 was successfully certified by TELEC (or GITEKI), the Telecom Engineering Center of Japan, and JATE, Japan Approvals Institute for Telecommunications Equipment.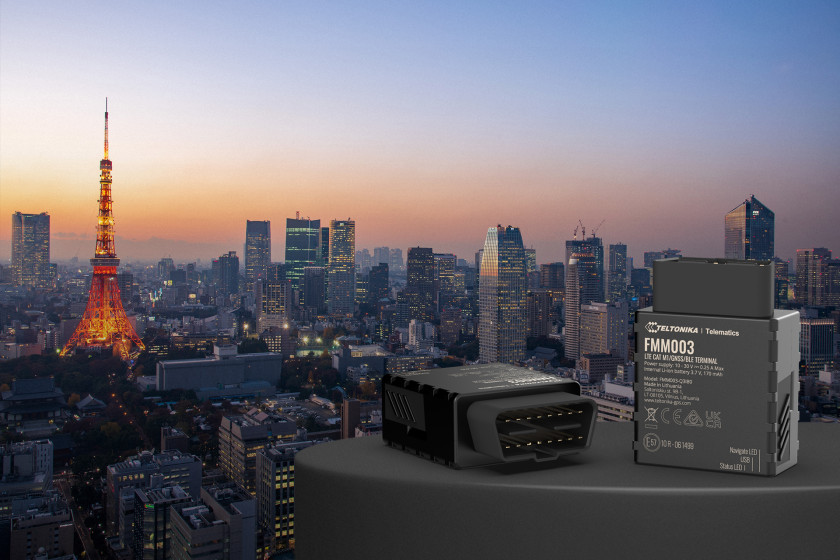 TELEC (also known as GITEKI) certification follows the requirements of the Japanese Radio Law confirming that the manufacture, sale and operation of wireless equipment in Japan is approved by the Ministry of Internal Affairs and Communications (MIC). JATE certification is a telecommunications equipment conformity certification that ensures the equipment complies with Japan's Electric Communications Business Law. Both certifications mean that the equipment is safe to use by meeting all relevant current requirements and passing specific tests.
With the FMM003 4G Cat M1, an advanced, easy-to-install, Plug & Play OBD-II tracker, we are expanding into the Japanese market with additional variety and business opportunities for our customers. The tracking device is designed to read both standard OBD parameters such as RPM, speed, pedal position, and also OEM - real odometer and real fuel level data. OEM parameters are available for regular and electric vehicles. At the moment, we have over 1,200 supported vehicles available and our list is expanding frequently.
ALL-IN-ONE OBD SOLUTION
FMM003 is the perfect all-in-one OBD solution for the most popular use cases in Japan market - basic track and trace, drivers' behaviour monitoring with green driving and in-depth various fleets maintenance. In addition, Bluetooth® connectivity allows our customers to use various temperature sensors for temperature monitoring and beacons for drivers' recognition, trailers or semi-trailer tracking, etc.
This model is the latest addition to the FMC130, FMC125, EYE Beacon, and EYE Sensor from the Teltonika Telematics portfolio, already certified by TELEC and JATE. For further information or to order, please contact your Sales Manager or the nearest Teltonika office.
LIKE THIS STORY?
Share it with friends!
GOT A QUESTION?
We're here to help!